An excellent article posted over on Web Marketing Today explains the importance of putting (literally) a human face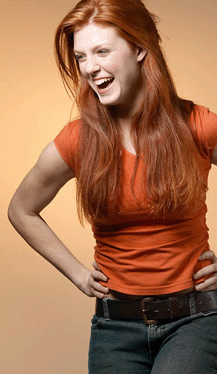 to your Web presence — and gives some great real-world examples and critiques.
This is part 3 of 2 prior posts and I intend to read them all: The Human Face. How to Choose Effective Website Photos and Images, Pt. 3 by Sandra Niehaus.
This is one of my favorite types of articles; Niehaus offers examples and then comments (how-to and how-not-to). Wish there were more of us out there sharing like this! Here is a great snippet:
It's become common practice that if you must have only one gender in a photo, you should chose a woman. This decision is often based on studies showing that women in particular are more likely to unconsciously assume a photo of a man means the company or service isn't intended for them. Here are a couple more examples, just to illustrate how common the practice is …