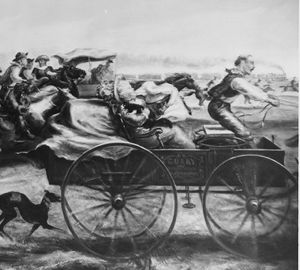 You can't really get away from it these days. The constant proliferation of social media tools and techniques keeps chugging along.
I thought two years ago that the world of social media was still in its infancy and needed to grow and catch up with usability. I think this phase is nearing its peak. What I mean is that using social media tools and platforms has become easier (though I still have many gripes about Facebook metrics), and that ease-of-use will accelerate.
But look on the web at any producer of content and what do you see? What do you see at the top of this post? A number of different ways to promote, like, share, etc.
I can't help but feel that all these silo-ed social media platforms are inherently … messy. And while they all contribute to "social validation" (good content gets lots of activity across many tools), does it really make an impact — to the non-marketer/end-user/reader/client?
I was talking with an old friend last night over a beer or two at The Publick House in Brookline. We kept circling back to a main point: Social media effectiveness is inherently opaque to the recipient/reader. That can't last forever.
The proliferation of tools and platforms feels like the "land rush" phase of any technology: many businesses and solutions crowding in to every available space. At first it was first-come, first-serve. Then the market space quickly became crowded and winners emerged.
But it still feels "early phase" to me — like the beginning of the car industry. Did you know in 1920 there were more than 40 car companies — selling many different models? That did not last much beyond a decade — and we know how fast the digital world works.
As a marketer, I don't mind this phase, and the adoption of content marketing continues to rise. But proving the effectiveness is a constant battle. I know companies such as HubSpot are addressing this (and companies like AgoraPulse specialize in Facebook metrics).
But what I'm sensing is that social media has to get beyond this silo-ed, fractured set of tools in some way. Either a clear walk-away winner emerges (not likely), or there is something on the horizon which makes all of this look … quaint. And old fashioned. Maybe it's a pipe dream, but I sense it's coming.